With the closure of all schools as a measure to stop the spread of the Coronavirus in affected countries, millions of students will have to remain at home. The question that arises for all families is how to occupy the time and spend the days of confinement with children in the best possible way.
In addition, it has been remarked by health and education experts that forcibly staying indoors for several days can generate a lot of psychological distress. We encourage you to read these tips in order to cope as best as possible with the current situation.
Positive measures
This is one of the most important points. Attempt to make clear to all those in the household, especially young children, that these measures are for their own good as well as the common wellbeing of the community. They are a lot more necessary than they are a nuisance, as counterintuitive as that may seem. Also, children must understand why they should not leave the house, not because of the fear of becoming infected, but because in this way we are protecting other more vulnerable people such as the elderly.
Planning a daily routine
Outline a routine for the family and try to stick to it. The advice to keep a schedule and a routine is essential. For example, in the morning the children can dedicate themselves to doing homework, after eating watch a little TV and in the afternoon do some family activity.
Virtual classes using educational platforms
With easy-to-use educational platforms like BlinkLearning, kids can get on with distance learning. In addition, they allow the educational community not to lose daily contact with students, facilitating the issue of assignments and online learning.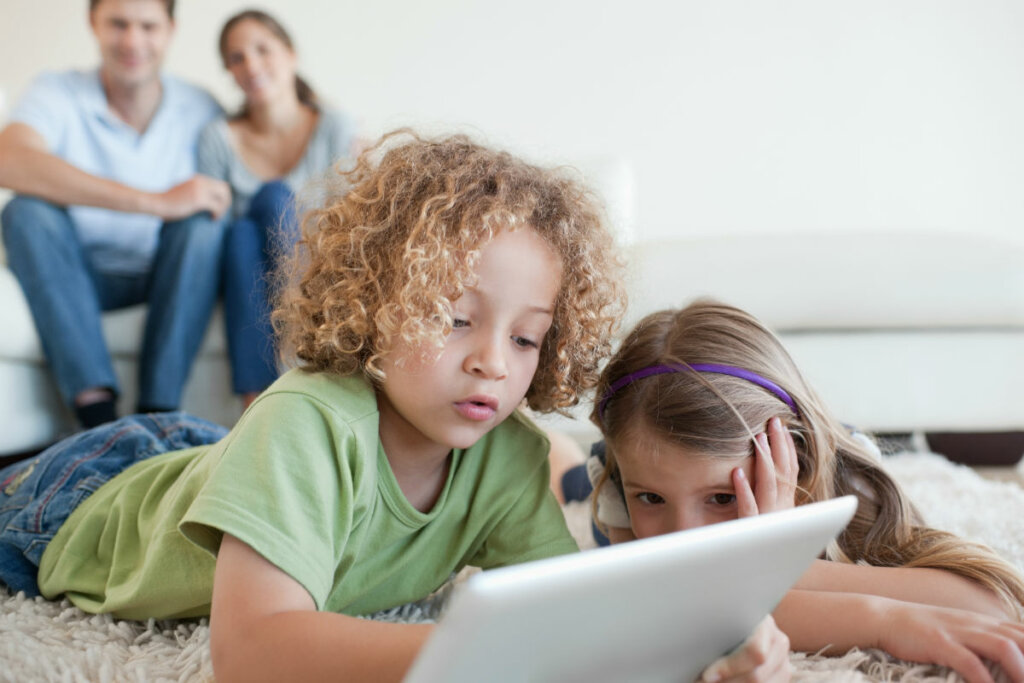 Keep yourself busy
Because these days the norm will be virtual classes for children and working from home for parents, it is also important to find other activities and ways to spend time away from screens. Find some form of physical activity that can be done at home to keep your muscles active.
Physical contact with loved ones
Use technology to keep close to your loved ones. In addition to being a useful tool to keep us connected to work and school, technology is a great ally to stave off distance from family and friends you may be unable to contact physically.. Try to always keep in touch with them so as not to feel isolated.
Avoid the information torrent
Being well-informed is just as important as not obsessing over the news flashes and the tickers every other minute. Be it on television, social media or other sources, over exposition to coronavirus news can generate a lot of anxiety. It is advisable to choose a time of day to inform yourself of the situation, in the morning, in the afternoon or at night but only once a day. And it is not recommended to be updating the information minute by minute all the time. In addition, it is about keeping us busy the rest of the day with activities that are not related to the topic.
We hope that these 6 tips to spend the days of confinement with children have been useful. What other recommendation would you make?