The report offers a wide range of indicators to help understand how digital tools have been integrated into education in 2021. In addition, this year's edition is marked by the consequences brought about by the impact Covid-19 had on education.
The 6th Global Survey was carried out in Spain and in 20 Latin American countries: Argentina, Bolivia, Brazil, Chile, Colombia, Costa Rica, Dominican Republic, Ecuador, El Salvador, Guatemala, Honduras, Mexico, Nicaragua, Panama, Paraguay, Peru, Puerto Rico, Uruguay and Venezuela.
Both the number of participating countries and the sample size have been increasing throughout these 6 years: in this edition, 4,926 teachers from all educational stages (2,909 from Latin America and 2,017 from Spain) have participated. The inclusion of responses from teachers in different countries offers a broader vision of the use of technology in education, both face-to-face and remote.
The report is divided into different chapters to provide a broad analysis about the use of digital tools in the classroom, the teaching profession and teacher training, an overview of education in each country and a chapter dedicated to education during a pandemic.
Some tips for post-pandemic education
Most teachers believe that the use of ICT has improved students' motivation, after they were forced to use technology without adequate training.
Globally, two out of three teachers feel that their profession has been more valued by society after the pandemic.
Teachers are calling for improvements in connectivity, infrastructure and training.
For teachers, the main challenge to improve education is to encourage autonomous learning in students, and they say that the use of technology during the pandemic has provided a solution.
One out of three teachers believe that the main advantage of using technology during the pandemic has been to create community between students and teachers, bridging isolation and bringing them closer together.
Despite structural difficulties, teachers continue to believe in the transformative potential of technology.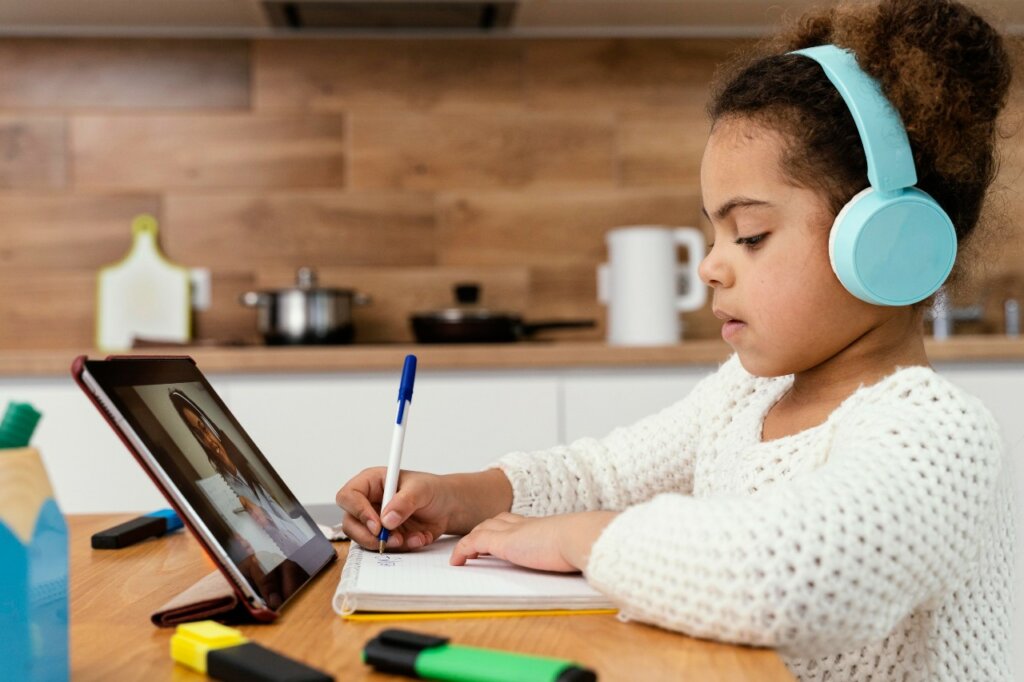 About BlinkLearning
BlinkLearning is a technology company specialised in developing solutions for education. The platform gives teachers and students the possibility to manage their virtual classrooms and access more than 25,000 digital books from over 100 national and international educational publishers from any device, whether online or offline.
In 2015, BlinkLearning was selected by the Forbes USA magazine as one of the 10 EdTech companies you should know about worldwide. And in 2018 it was included in the FT 1000 ranking, the list of Europe's fastest growing companies, compiled by the Financial Times.
During 2020 and 2021, BlinkLearning became the learning platform of choice for remote lessons in schools in Europe, Latin America and the USA, with more than 3.5 million active users.
---
We would like to thank our partners for their collaboration, commitment and advice: the Universidad Rey Juan Carlos (Spain) together with the Innovation and Educational Improvement Research Group (IMEI), the Organisation of American States (OAS) and the Inter-American Teacher Education Network (ITEN), the Observatory of Educational Innovation of the TEC de Monterrey (Mexico), the Corporación Universitaria Minuto de Dios (Colombia), the Municipality of Lima (Peru), PORVIR – Inovações em Educação (Brazil), Solar Colégios (Brazil), the SEPEC Foundation (Chile), the Dinamo Labs educational consultant (Argentina) and the Itínere Educational Network (Argentina).
---
For more information, write to us at:
communication@blinklearning.com